One of the most effective ways to popularize your business account and enhance your brand loyalty in a short time is to launching a comment-based Instagram giveaway. Because a giveaway can attract a large amount of users to engagement with your posts, and the users may become your followers as well. In this way, your brand presence on Instagram will grow into a new level.
Launching an Instagram giveaway or contest is not difficult, but how to pick out the Instagram giveaway winner among thousands of comment quickly is a tough decision. Fortunately, there are free Instagram comment picker also called free Instagram giveaway picker for you to make fast and fair decision according to your criteria. These tools help you to choose random Instagram giveaway winners in an automatic and transparent way.
5 Instagram comment picker tools are listed to be used to swiftly and automatically pick out giveaway winners. You must filter comments using your own metrics before and then apply an Instagram comment picker. The most important is to make sure the measurements line up with your original objectives.
If you want to grow your business fast by giveaways, you may need more free followers from Getins+, a Instagram followers boosting tool, to participate in your giveaways.
Gleam Competitions - Free Random Instagram Comment Picker
A management and marketing app called Gleam can help you expand your business on Instagram. With it, a free random comment picker for Instagram, you can create any competition that satisfies your demands using a straightforward and comprehensive way.
You may automatically gather and track high-level comments on your posts using the robust Instagram Comment Import Action, and you can manually or arbitrarily select winners. It filters comments in accordance with your preferences, such as by hashtags or specific terms. To set a cap on the number of times a commenter may enter, you can choose between single, hourly, daily, and even infinite entries. If you discover that the winners are ineligible, you can immediately draw new winners.
Features:
Responsive widget.
Detect suspicious behaviour in your campaign automatically.
25 language support.
Pick random winners for your campaign with ease.
One-click entry and endless variations of entry methods.
Price:
Free version.
Paid version: from $10/mo to $399/mo.
Also Read: Instagram Auto Liker Without Logoin >>
Woobox - Free Instagram Giveaway Picker
Woobox is a worthy-trying Instagram giveaway picker for brand promotion. Through the use of sweepstakes, giveaways, contests, polls, and other activities across Instagram, Facebook, Twitter, and other significant social media, it aims to boost immediate interaction, magnify marketing, and expand potential audiences.
Random selection of winners from people who commented on your Instagram posts is as simple as a content selection. After picking winners who meet your criteria, its Prize Claim campaign enables you to easily collect contact information and verify the eligibility of your winners. You can export the full list of people that liked or commented on a post.
It provides a variety of pre-made campaigns, such as personality tests, poll postings, giveaways, and more, to make it simple for you to get started. Additionally, it makes it simple for you to monitor your contests' success in the Woobox interface.
Over 4 million brands have chosen Woobox for their commercial objectives because it is so well-liked. It is a good option if you want a free Instagram comment picker.
Features:
Create endless campaigns.
Automate coupons, contests, and more.
Quick and powerful customization.
Find out important details about your audience.
Optimize user-generated content campaigns.
Price:
Free version.
Paid version: $37/mo.
Also Read: Best Instagram Followers App >>
Easypromos - Best Instagram Comment Picker for Giveaway
Easypromos advertises itself as the ideal platform for promotions and contests since it makes selecting an Instagram random giveaway winner for a campaign with ease. It works with every mobile device. Both the greatest Instagram giveaway picker and an Instagram comment picker can be utilized with it. You can obtain an Excel file with a list of usernames and the comments associated with each one, or you can import every remark from every one of your Instagram giveaway posts. The tool allows you to filter comments based on your settings, including date, hashtags, and more. You are permitted to use up to 10 distinct posts in a single contest.
What if one of the winners you've picked is unreachable? The program will choose a stand-in winner automatically. You can limit participation to certain nations and publish promotions in a variety of languages. The tool's broadcast option, which creates a virtual video of the prize draw, is a fantastic feature. It saves you time and gives you the possibility to get free Instagram followers. To be honest, it is really a fantastic Instagram giveaway random winner picker.
Features:

Run multiple giveaways from the same post.
Publish results on the Winners Page.
Auto-select substitute winners.
Blacklist bad users.
Exclude former winners.
Notify winners automatically.
Price:
Only paid version: $29/mo.
Also Read: How to See What Someone Likes on Instagram >>
Simpler - Free Instagram Giveaway Winner Picker
For the Instagram users who want to start a random giveaway, Simpler is an easy-to-use free Instagram giveaway picker. Because it lists all comments it receives and gives everyone who leaves a comment an equal opportunity to win, it prides itself on being the most transparent Instagram comment picker. Additionally, every comment list pages can be made and shared with your followers as evidence of the fairness and transparency of your contest.
The Instagram giveaway winner picker free version enables you to choose winners 3 times for each post with a maximum of 300 comments. The cost of the SimpliPro version varies depending on the quantity of posts and comments from $9.9 to $639.9. You can benefit from a variety of cutting-edge services, such as ad-free pages, comment filtering by the amount of tags, integrating comments from various postings for a single giveaway or contest, and repeating winner control through clever algorithms. Regarding security, it doesn't request any information about your social network accounts and doesn't require a password.
Also Read: 7 Free Instagram Stalker Apps to See Who Stalks Your Instagram >>
instaBom - Free Instagram Random Comment Picker
One excellent and totally free Instagram comment picker is instaBom. It only neddes 3 steps from starting a giveaway on the site to properly selecting the ultimate giveaway winners from the comments. You must submit your Instagram post as the first step (multiple posts can be combined for one giveaway). The second step is to decide on the contest's regulations. The results of the original and backup winners chosen from the participants are revealed in the final step.
You are allowed to use 100 comments in the free version. The limit on comments can be unlocked by upgrading to the pro version for at least $3.99. The exact cost varies depending on how many comments each post receives. You can easily use the site's UI because it is straightforward.
Also Read: Get Unlimited Instagram Comment Likes >>
How to Start an Instagram Comment-based Giveaway Successfully?
It's normal practice to run Instagram contests, such as giveaways, to boost engagement and merchandise sales. You may host a variety of contests on Instagram, including those that require users to like or comment on your pictures, follow your account, tag friends, and more. We'll discuss comment-based giveaways there. What should you do before using the free Instagram comment picker to select comment winners in order to run a successful Instagram comment contest?
1. Establish a goal
The first and foremost thing is to set a purpose of holding a contest. It increases your gain while minimizing your cost. And you can only create specific criteria to filter comments.
Are you attempting to engage your audience more directly? Or are you touting a certain item? Whatever your aim is, keep it in mind and encourage yourself to create a comprehensive plan to accomplish it.
2. Choose the entry method for commenters
Pick a straightforward entry method for your competition. After all, nobody will participate in a competition that involves a lot of work. You will begin planning the remaining details once you have chosen the entry method. You must decide how many times a person may participate and how long your contest will go.
3. Select a specific reward
The prize is important since it is connected to both the success of your contest and the number of participants. Choose a prize that is appropriate for your target audience and then you may further engage your audience and capture their attention by doing this.
4. Design your campaign content
To increase the number of people who see your contest, post it to your Instagram feed and share it on your Instagram stories. A quick and effective method is to cross-promote your contest on numerous social media sites.
You are prepared to launch your Instagram contest based on comments on your post if you have finished the steps above. Then, select one of the three free Instagram comment picker tools to assist you in rapidly and randomly selecting winners for giveaways and competitions.
Also Read: How to Get Poll Votes Instagram Free - Tried & True Guide>>
Bottom line
An inexpensive strategy to build engagement and brand exposure on Instagram is to run successful comment-based giveaway campaigns or other competitions. You must specify your objective and develop a plan to accomplish it. This article lists 5 free Instagram comment picker to be used to swiftly and automatically select winners for giveaways and improve your efficiency. They fulfill a variety of needs to carry out your intended giveaway and select winners. Additionally, if you use these technologies, your business on Instagram will increase its target market effectively.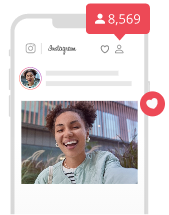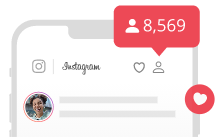 Best Free Instagram Followers & Likes App
Get real, unlimited free Instagram followers likes.
Grow daily, auto, instant Insta followers & likes.
Boost Instagram comments, Instagram reels & reels views quickly.